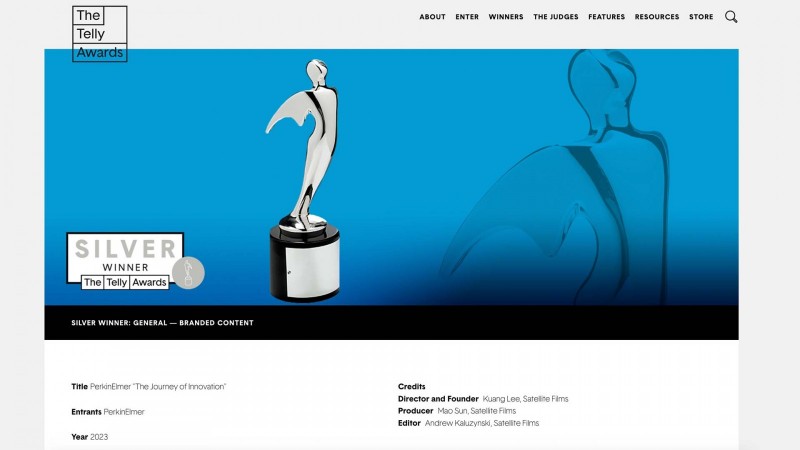 Telly Awards for Satellite Films
Today, I'm totally thrilled to share that my company Satellite Films short documentary produced with PerkinElmer, Inc., "Journey of Innovation", won two Telly Awards. We have a huge passion for telling these stories of scientific discovery, and elevating it for great impact to wider audiences. So we are very proud of this award. Congrats to Alessandro Baldi Talini Maddalena Bonanomi Puneet Chhabra, PhD among others.
It's also been wonderful to collaborate with Marketing Manager Maddalena Bonanomi over the years, and it's gratifying see this partnership bloom in the form of this award. Congrats to all involved!
Watch the video here.
Posted: 2023-05-26
Contact
If you are interested in a new project, a fun collaboration, or a reason to get a beer, don't hesitate to send an email.