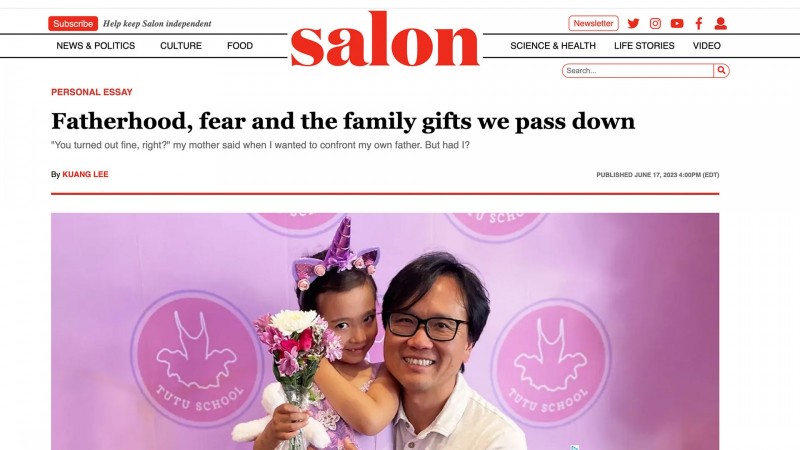 Salon.com: Fatherhood, Fear and the Family Gifts We Pass Down
In celebration of Father's Day, I'm thrilled to announce the publication of my latest personal essay on Salon.com. This heartfelt piece delves into the intricate world of fatherhood, where we fathers, despite our imperfections, always strive to do our best. It also has some humorous anecdotes about raising bilingual daughters. It's a genuine reflection of my journey, and I feel privileged to share it with all of you. Don't forget to reach out and give your parents a call!
I'm proud to say that this is my second essay published by Salon, and I'm delighted to continue my collaboration with them. Special thanks to Erin Keane for her invaluable editorial guidance and support.
Read the essay here.
Posted: 2023-06-19
Contact
If you are interested in a new project, a fun collaboration, or a reason to get a beer, don't hesitate to send an email.