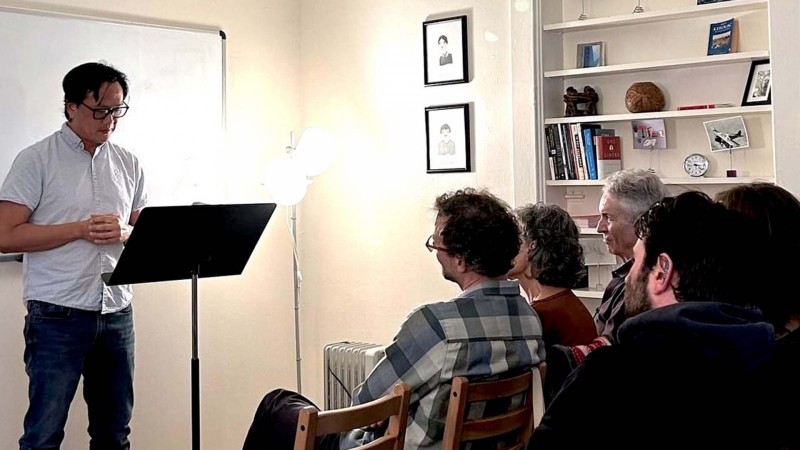 Public Reading at the Writing Salon
Embracing my inner author vibes after a wonderful reading at the Writing Salon in San Francisco last week. Huge gratitude to the Writing Salon for orchestrating such a fantastic event and for providing me with the opportunity to connect with fellow writers.
Taking the stage and sharing my memoir is always a bit nerve-wracking, but the atmosphere this group fostered was nothing short of incredible—warm, welcoming, and filled with the kind of generosity that makes creative expression truly special.
Posted: 2023-11-13
Contact
If you are interested in a new project, a fun collaboration, or a reason to get a beer, don't hesitate to send an email.