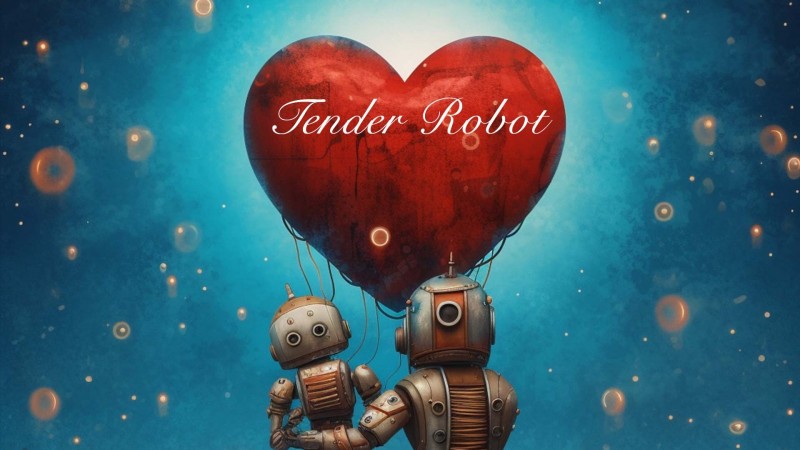 My Music Project: TENDER ROBOT
I have a new project that's near and dear to me. Before diving into the world of filmmaking, I used to play in bands and live for those moments on stage. Music has always held a special place in my heart, and despite my responsibilities as a father and a business owner, I couldn't let go of that passion. So I'm thrilled to announce the launch of my music project, TenderRobot, and I couldn't be more excited to share it with all you amazing folks who understand the power of creativity and marketing.
TenderRobot is available for streaming on Spotify. This project is a unique fusion of Beatles-pop and electronic sounds, aiming to bridge the gap between our human emotions and the vast realm of technology that surrounds us. The name TenderRobot encapsulates the essence of this musical endeavor. It symbolizes the harmonious marriage between the warmth of the human heart and the boundless possibilities brought forth by digital innovation. 🤖❤️
To bring this vision to life, I dove headfirst into a world of computer tools, digital music software, and electronic instruments. My trusty companions along this musical journey were Logic, Garage Band, Adobe Premiere, Spotify Canvas, Midjourney, and even Chat GPT. Yes, #artificialintelligence played a role in crafting these songs. I'll be sharing more about that in future posts.
For now, you can find three of my tracks on Spotify, each accompanied by captivating Canvas videos that I crafted in #midjourney. It's a sneak peek into the world of TenderRobot, offering you a glimpse of the artistic fusion I've strived to achieve. Keep your ears open, because TenderRobot has an exciting album slated for release later this year. So, I kindly invite you to give the TenderRobot Spotify a listen.
Posted: 2023-06-02
Contact
If you are interested in a new project, a fun collaboration, or a reason to get a beer, don't hesitate to send an email.